At Hope Health and Wellness Center, we take great pride in providing the finest chiropractic wellness care to our patients. Below is a sampling of the different chiropractic services we offer in our Atlanta office.

Injuries

Auto Injuries
Personal Injury
Sports Injury
Whiplash Injuries

Electrical Stimulation Therapy

Electrical Muscle Stimulation
Interferential Current Therapy
Microcurrent Therapy

Adjustments & Manipulation
Chiropractic
Chiropractic Massage Therapy
Common Chiropractic Conditions
Degenerative Disc Disease
DOT Physicals
Drug Screenings (DOT/Pre-Employment)
Ice Pack Cryotherapy
Nutrition & Wellness
Rehabilitation
Workers Compensation
---
Chiropractic Care

We provide spinal correction utilizing gentle chiropractic techniques. Never in the history of chiropractic have we been able to provide the level of help and expertise that now exists. These newer correction methods are even safer, more comfortable and more effective than ever before. As a Doctor of Chiropractic, Hope Stoney has years of training and experience in spinal adjustment.
---

Corrective Exercises

We teach our patients special "blueprint" exercises to help strengthen and correct their own unique problem. These exercises can be performed in the comfort of your own home and can improve the effectiveness of your spinal correction. In addition to skeletal misalignment, muscles and connective tissues can be out of place or strained by improper alignment and use. Specific exercises and stretches can help your body stay in balance and in health.
---

Lifestyle Advice

We often find it helpful to "coach" our patients on certain activities they should avoid or do differently to avoid aggravating their particular health challenge. Our goal is to help every patient achieve a fulfilling and happy lifestyle full of the activities they enjoy most. We recognize that each patient is a whole person, and helping them reach true health and wellness is a collaborate effort between our professionals and our patients.
---

Nutritional Counseling

We provide specific recommendations on nutritional supplements and healthy food choices to enhance our patient´s return to optimal health. Do you know which supplements and vitamins are good for you? Do you know how these supplements and vitamins interact with one another? Hope Stoney can provide a structured nutritional program based on your individual needs.
---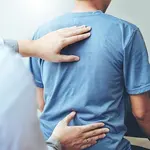 Massage Therapy

Massage therapy offers a natural conservative treatment approach that relieves musculoskeletal pain for many patients. Our office provides specific massage and muscular therapy that is tailored to meet the patient's condition and injury. The benefits of massage therapy may include increasing blood circulation, reducing swelling, relaxing muscles, relieving muscle pain and spasms, and aid in recovery and range of motion.
---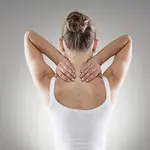 Spinal & Postural Screenings

Posture and spinal screenings can reveal important health information and unlock the door to improved health and well-being. We provide screenings at area malls, community events, health fairs and places of employment. Contact us today to arrange a screening at your event or workplace.
---
D.O.T Physical Information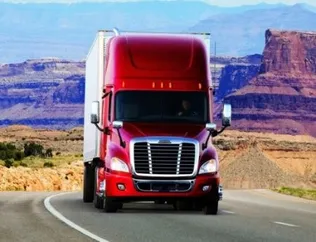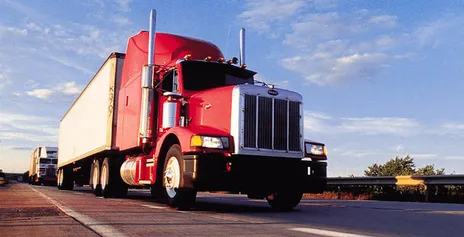 For commercial motor vehicle (CMV) drivers, the most important safety feature is YOU – the driver! Each time you turn the key, you are responsible for your own safety, as well as the safety of all the people who share the road with you. We make it easy for commercial drivers to complete the physical exam requirements.
Our conveniently located office is easy to find. Once you're in our office, we'll ask you to fill out a questionnaire about your health history. The physical examination you take for your medical certificate confirms that you are healthy enough to safely perform the demanding job of a CMV driver and keep our Nation's roads safe. With a vision and urine test complete, you're on your way out the door with a certificate and a wallet card.
Why did the FMCSA regulations change?
Driving a commercial motor vehicle means long, hard hours on the road. The Federal Motor Carrier Safety Administration (FMCSA) has updated the Department of Transportation (DOT) regulations to better reflect the physical demands drivers face and to help them be safer on the job. The new regulations require all medical examiners performing DOT physicals to:
Be trained and certified in the FMCSA standards
Report exam results monthly to the FMCSA.
What are DOT physicals?
Federal law requires drivers of commercial motor vehicles (DMVs) to receive regular physical examinations. These exams are defined as the "Department of Transportation Medical Examinations." DOT physicals are highly regulated for the drivers' safety. They detect physical, mental, and emotional issues that can affect a driver's ability to safely drive a commercial vehicle. DOT medical examiners are specially trained to understand the regulations and prevent drivers from being inappropriately disqualified.
How long is a DOT physical exam certificate valid?
A DOT physical exam is valid for up to 24 months. The medical examiner may also issue a medical examiner's certificate for less than 24 months when it is desirable to monitor a condition, such as high blood pressure.
Please bring the following to your DOT Physical:
A picture ID (driver's license, passport, etc.)
Have your corrective lenses with you.
Bring a list of your medications.
Your doctor's name, phone number and fax number.??
Bring a compliance report if using a CPAP Machine.
Special Circumstances

Medical clearance letter from doctor/specialist, if needed.
Remember the Day of your DOT Physical:

Please drink water before arriving for the urinalysis.